Internet Browsers > Google Chrome
Chrome
Chrome can be a good alternative browser. It comes with Flash Player pre-installed, and it automatically stays up-to-date. However, please be aware that we have found it can be occasionally problematic when loading audio pieces in your course. Oftentimes, you just need to refresh the page.

In Chrome, will find all your settings under the Triple Horizontal Bars at the end of the address bar: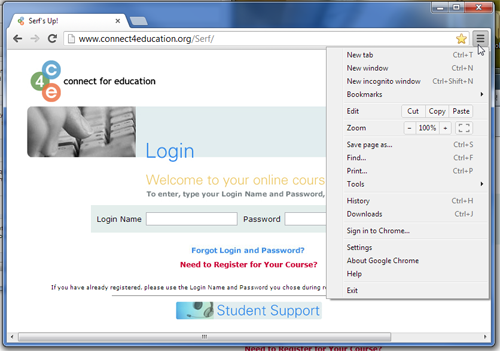 Site Accessibility
In some rare instances, you might be unable to load a webpage that you visit frequently. Instead, you get a message from Chrome stating something like this:


Oops! Google Chrome could not find (website address)
Try reloading: (website address)
Additional suggestions:
Access a cached copy of (website address)
Search on Google: (website address)
In this case, you can try adjusting your browser settings and then try to load the page again. To do so, click on Settings and then scroll down to
Show advanced settings...
: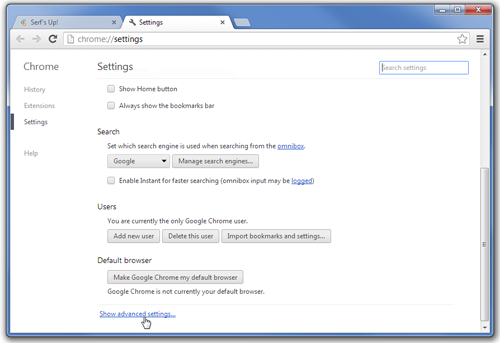 Under the Privacy section,
de-select
the following boxes:
Use a web service to help resolve navigation errors
Predict network actions to improve page load performance
Try reloading the page again. You should be able to access it now.
↑ Top of Page