Internet Browsers > Mozilla Firefox
Firefox
We highly recommend having an alternate browser available to use to view webpages on the internet. This can help you determine if any issues you encounter on a website are browser-related or site-related.

We recommend Firefox because we have found it tends to have the fewest issues with loading websites. You can certainly use the web browser you feel most comfortable with, but it's always good to have a backup!


Installing
Installing Firefox is free, and very easy. It will not remove any existing web browsers from your computer.

You can download Firefox from Mozilla's website: http://www.mozilla.org/en-US/firefox/new/. Just click on the Download button. The Mozilla website will also include instructions and pictures on the page to walk you through the installation process: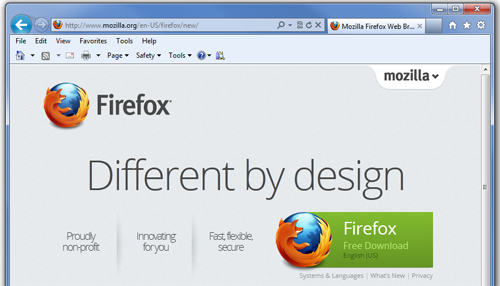 Depending on which browser you are using, you may be given the option to Run or Save the installation file. You can click Run to automatically launch the installer when it has finished downloading. If you decide to Save the file, you will need to go to the folder containing the finished download and double-click on it to run the installation process: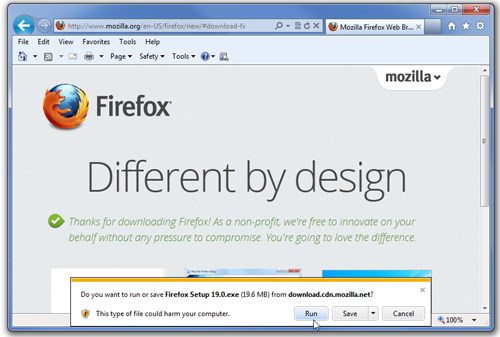 The installation process is very straight-forward. You will see a message recommending that you close open applications before installing: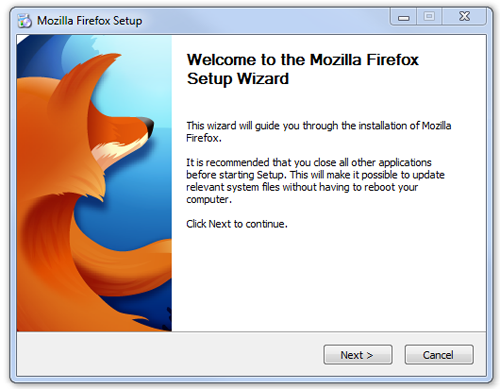 You will be asked whether you want a Standard or Custom installation. Standard will work just fine: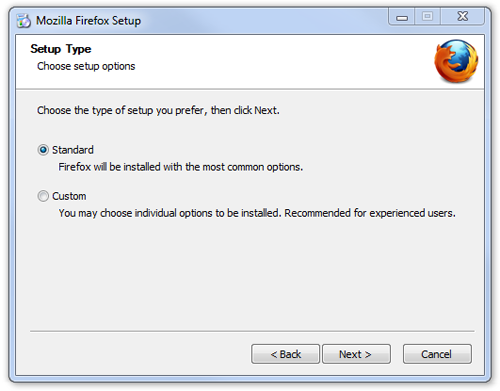 You will be able to Import your settings from your browser. This does not remove your existing browser; it simply copies your Bookmarks and other settings from the other browser.

Finally, Firefox will ask you whether you would like to set it as your default browser. If you set it as your default browser, any links you click on from other applications (i.e. Word documents, PDFs, etc.) will open in Firefox. You can decline if you'd like.

Check your Desktop or Applications folder. You now have Firefox installed!

Mac Users: You will double-click the installer and drag the file into your Applications folder.



Firefox Menu Options
By default, Firefox keeps all of the Menu Bar options under an orange Firefox button: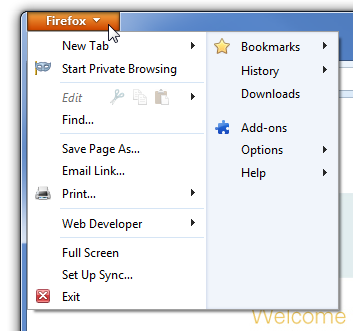 If you don't like this view, you can change it by right-clicking above the address bar. Select Menu Bar:





This view will show you the Menu Bar:



Checking Plugins
You can verify if you have some of the software plugins you need (i.e. Flash Player, QuickTime) in Firefox by checking the Add-Ons. This is under the orange Firefox button, or under Tools > Add-Ons: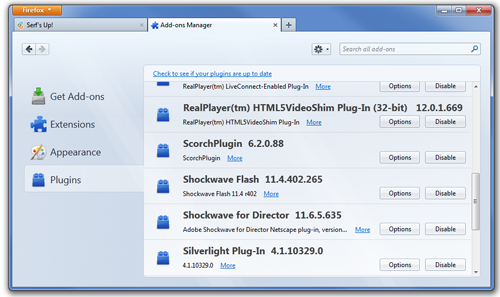 Make sure the plugins you need are Enabled (they should be, by default). If they are Enabled, you will see the option to Disable them. If they are Disabled, you will see the option to Enable them.
↑ Top of Page