Contents & Assignments
Overview
On the Home page of your course, the Contents & Assignments appear in the left-hand column on the screen.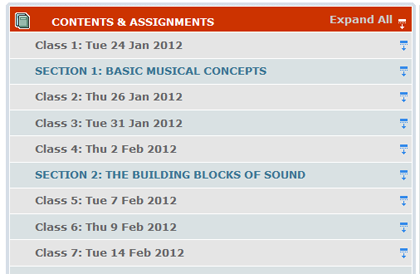 You can click on a Class to expand it and view its contents. Click the Class heading again to hide the contents: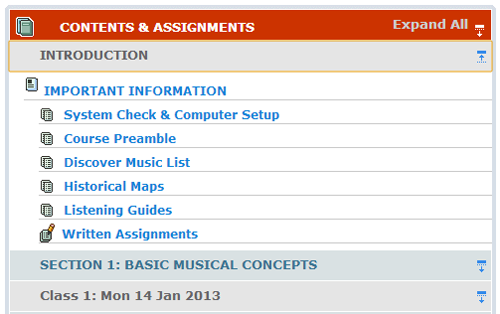 To view all of the contents covered in your course, click Expand All at the top.

The dates listed for each Class are general guidelines for you to pace yourself and complete the coursework on time. The dates listed in the Contents & Assignments do not restrict you from accessing any course content.

Check your Gradebook for assignment due dates; when due dates pass, you will not able to access that quiz or exam!
↑ Top of Page